New statutory guidance to prevent councils stifling development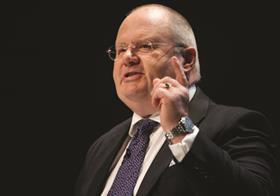 The government has published statutory guidance to prevent local councils from stifling development by charging developers twice for infrastructure improvements.
The guidance should prevent councils from charging twice under the community infrastructure levy (CIL) – introduced at the end of the last Labour government in April 2010 – and through Section 106 agreements.
Developers and the British Property Federation had complained that councils were preventing development going ahead by requiring them to pay twice for infrastructure improvements under both policies.
The new guidance clarifies the difference between CIL and section 106 planning obligations; ensures the evidence base used by councils to determine their levy rates is robust, and sets out information on amendments to CIL regulations contained in the Growth and Infrastructure Bill passing through Parliament.
The guidance also makes clear that there is no obligation for councils to charge the levy, and they can set a low or zero rate if they wish.