British Property Federation warns that landlords have not been able to access Green Deal finance because of clash with Consumer Credit Act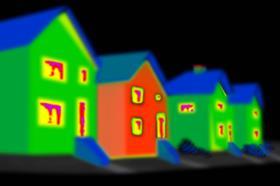 The government should extend the time that it offers cash incentives for people taking-up the Green Deal, MPs have been told.
The £125m Green Deal incentive scheme is due to close at the end of June after the government announced in February that it would push back the closing date from 31 March. At the end of February just £2.8m had been paid out under the incentive scheme since the Green Deal launched in 2013.
Speaking at a meeting of the House of Commons energy and climate change committee, Matthew O'Connell, policy officer at the British Property Federation, said private landlords had not been able to access Green Deal finance until last month because of a clash between the Green Deal and the
Consumer Credit Act, which has now been removed.
He said: "Given that the private rented sector has such a limited access to this money we don't think the deadline should happen."
MPs were also told that the Green Deal needed to be simplified. Richard Lambert, chief executive of the National Landlords Association, said: "The complexity puts people off and they drop out because the hassle factor gets to be too much."