As part of the Northern Powerhouse project, business leaders call on ministers to act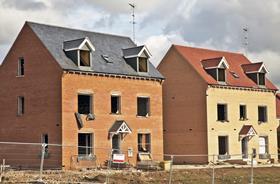 Business leaders in the North of England have called on the government to add investment in affordable family housing to its Northern Powerhouse 'to do' list.
At the Conservatives' annual party conference, which starts in Manchester today, the Chancellor of the Exchequer Philip Hammond is expected to outline plans to boost the project with an additional £400m.
But this is likely to focus on infrastructure schemes, such as linking the region's transport hubs with the controversial HS2 rail line.
A survey of more than 500 business leaders in the region commissioned by Avant Homes found that a third (32%) of senior management, C-level executives and business owners in the North of England believe the government needs to invest more to increase the housing supply in the area to support the region's growth, with nearly half (47%) warning there was not enough housing to cope with the likely influx of people attracted to work in the region.
Colin Lewis, Avant's chief executive, said that while the government had touched on housing in its initial Northern Powerhouse strategy, its main stated priorities had always been on improving the region's connectivity and infrastructure, skills, innovation and trade.
"This focus does not chime with the demands of a third of Northern business leaders, who want to see the government boosting the supply of new homes in the North of England to meet the housing needs of their existing and future workforce in the region.
"With the Help to Buy scheme ending soon and with most of the largest listed housebuilders focused on growing their new home volumes in the more lucrative Southern housing market, the chronic undersupply of housing in the North is getting increasingly severe, taking its toll on both the local workforce and their employers."
Earlier this year Aecom warned that the North faced what it called a "looming housing crisis" unless steps were taken to accelerate residential developments.
Aecom said in February this year that investment in infrastructure in the North should not focus exclusively on connectivity, as these transport developments opened up opportunities for potential housing along route corridors.