Unpublished report suggests costs will rise from £88bn to £106bn
The cost of HS2 is likely to soar to more than £100bn, according to an unpublished government report.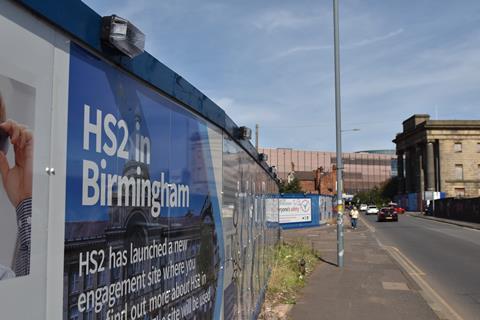 The document, which has been seen by the Financial Times, says that the budget for the controversial high-speed rail link could increase from the current level of £88bn to £106bn. It was originally forecast to cost £34bn.
Labour peer Lord Berkeley, who had been appointed second-in-command of the review being led by Doug Oakervee, broke ranks this month and estimated that the line would cost around £108bn.
In his 70-page report Berkeley said that parliament had been "seriously misled by the failure of HS2 Ltd and by ministers to report objectively and fairly on costs and programme changes".
Now the government-backed assessment seems to agree with Berkeley's conclusion about the project's cost, throwing the future of the link into doubt.
According to the review, building work on the section from the West Midlands to Manchester and Leeds should pause for six months to decide if it would be better to feature a mix of standard and high-speed rail.
The unpublished report said the second phase of the scheme, from Manchester to Leeds is likely to open in 2040, around seven years late.
The London to Birmingham section is unlikely to carry its first trains until 2031, five years behind schedule.
Oakervee's review is understood to back the scheme but has raised questions around government claims of its economic benefits.