Latest official data shows efficiency measures installed under ECO and Green Deal schemes lowest since June 2013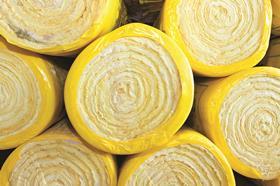 Energy efficiency improvements installed under the government's two key retrofit schemes - the Green Deal and the energy company obligation (ECO) - hit there lowest level for 20 months in February this year, the latest Department for Energy and Climate Change (DECC) figures have revealed.
A total of 44,431 energy efficiency improvements were installed in 35,488 homes under the two government-backed scheme in February, the lowest level since June 2013. This total compared to a high of 100,206 improvements in March 2014.
The total number of ECO improvements installed fell to 42,804 in February this year, compared to a high of 98,872 in March 2014.
Through the Green Deal finance scheme 871 improvements were installed, with a further 756 installed through the Green Deal Home Improvement Fund.
Reacting to the latest fgiures, John Alker, director of policy and communications at the UK Green Building Council, said: "Sadly it's no surprise that the number of energy efficiency measures and households benefitting from them is at its lowest ebb in a year and half. The policy shambles around ECO and the lukewarm response to the Green Deal have had their impact."
Alker called for a renewed retrofitting push from the next government, adding: "The new government - of whatever colour - needs to dedicate capital funding to pump prime this market."
Pedro Guertler, head of research at the Association for the Conservation of Energy (ACE), agreed the figures were no surprise, and said the main problem was the targets energy suppliers have to meet under ECO.
He said: "The drop-off in the figures is not a big surprise to us. This is because the energy suppliers have already met their obligation up to March 2015 and have come a long way to meeting their obligation up to March 2017 already.
"What we're concerned about is the level of activity in the next two years. If they deliver at the rate of the last few months, they will have met their 2017 target in full within the next year, which will mean no activity for 12 months and still no idea of policy post-2017.
He added: "What is needed from the next government is for it to treat home energy efficiency retrofit as the infrastructure investment priority that it is, not a series of here-today, gone-tomorrow programmes.
"This would mean a long-term policy towards funding and attracting private investment."