Firm looking for initial capital from members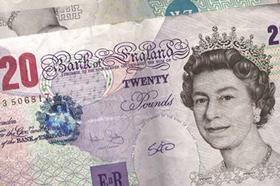 The Green Deal Finance Company is seeking £76m in loans from its members, many of which are construction firms.
The GDFC has 53 members including potential green deal installers, energy companies, trade associations and local councils.
The firm hopes to raise a combined total of £300m from members, government and the Green Investment Bank. The Department of Energy and Climate Change intends to put a £14m loan into the company as part of this round of financing.
The company will then embark on a second round of fundraising in 2014.
In August, Paul Davies, adviser to The Green Deal Finance Company from accountant PwC, told Building he expected the GDFC to need to raise up to £25m in junior capital from its members.
But the GDFC has decided to raise a higher proportion of its funds from members at the outset to allow it to leverage a greater amount from the Green Investment Bank and give it funding security into 2014. It expects the additional funds to make it easier for it raise long term low cost finance.
Davies said the loan offer was a milestone in the development of the company.
He said: "With a UK wide remit, it [the GDFC] has the potential to build a significant Green Deal Plan portfolio quickly, allowing it to access the capital markets and pass the benefits of long term, low cost financing directly to consumers."
The company also announced the appointment of Mark Bayley, former chief executive of channel tunnel rail operator London & Continental Railway, as its chief executive.