Baring Insulation blames Green Deal delays for closure as survey shows 800 jobs lost across sector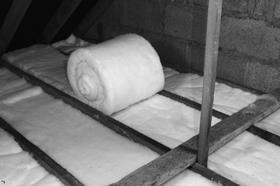 Delays in the implementation of the Green Deal have claimed their first casualty, according to critics, after insulation installer Baring Insulation went into liquidation.
More firms are expected to go under as they feel the squeeze following the end of government insulation programmes CERT and CESP at the end of 2012, as well as the wait for the roll-out of the Green Deal and related Energy Company Obligation (ECO) scheme, which are scheduled to start at the end of this month.
The industry had expected the Green Deal to begin in October last year but Green Deal finance – the unique element of the scheme - will not be available until 28 January.
Richard Moores, managing director of Baring Insulation, said he chose to take the 33-year old firm, which employed 24 people, into liquidation on 18 December because of a sharp drop off in work in November.
He said: "If there had been a clear pattern of funding at reasonable levels for the first six months of this year I would not have done it."
Government policy is directly leading to massive job losses in the industry

John Sinfield, IIF
Moores said the firm had been profitable and was planning to gain accreditation to do work under the Green Deal when funding under CERT and CESP, which comes from energy companies, was halted on 21 November.
John Sinfield, spokesperson for the Insulation Industry Forum (IIF) and managing director of Knauf Insulation, said he expected more insulation businesses to close.
"The longer it goes on, the more stress a variety of organisations will come under," he said.
Sinfield added that it was a challenge for businesses to continue, relying on the promise that the Green Deal would soon open up a pipeline of work, while seeing a severe drop-off in jobs.
The news follows a survey by the IIF that revealed thatover 800 jobs in the industry had already been lost and that a further 1,182 people had been put on notice of redundancy.
The IIF also found that installations to 34,235 homes had been cancelled due to lack of funding.Sinfield said: "Government policy is directly leading to massive job losses in the industry. So far, 60 companies will be making redundancies, with many handing out their P45s over the Christmas period.
"The delays to the Green Deal and ECO, and failure to put in place a sensible transition plan, will seriously damage the industry."
A spokesperson for the Department of Energy and Climate Change said the government estimates that jobs in the sector will grow to 60,000 by 2015.
He added: "We recognise that the changing nature of the market can create challenges for individual companies and where possible we have taken several steps to help ease the way forward."
The Green Deal and Eco - how will it deliver?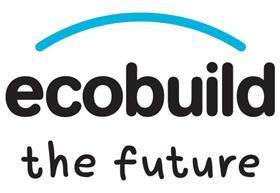 The Ecobuild conference includes a discussion on Tuesday 5 March about the obstacles facing the Green Deal, with speakers including UKGBC's Paul King and Howerd Kerr, chief executive of BSI. To find out more about the programme visit www.ecobuild.co.uk/conference
To register for Ecobuild go to www.ecobuild.co.uk/register Tues 5 - Thurs 7 March 2013