Energy infrastructure and Green Deal benefit from bank's investment in first six months.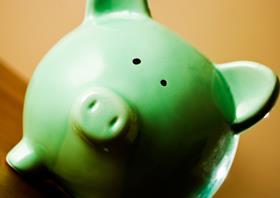 The Green Investment Bank has helped mobilise £2.3bn of investment in green infrastructure in its first six months of trading, figures published today reveal.
In the six months to 31 March 2013 the bank itself has lent £635m, leveraging a further £1.7bn of private sector investment.
Investments include a total of £181m in the Green Deal and £990m in the converstion of the Drax power station to burng biomass, including private sector investment.
Business Secretary Vince Cable said the bank was already "punching above its weight".
He added: "I now want to see the Bank move on to become a valued and integral part of the UK's financial infrastructure, playing a pivotal role in the financing of our transition to a green economy. We must seize the opportunities for jobs and economic growth in this sector before others do."
Shaun Kingsbury, chief executive of the Green Investment Bank, said there was still "a long road ahead" to "build an enduring bank".
He added: "The projects we are supporting demonstrate the full breadth of the opportunity ahead as we build a greener economy; from energy efficiency in the NHS to getting energy from food waste to building a dynamic market in offshore wind.
"These projects are good for the environment, good for growth and all funded on commercial terms."