Make-designed tower approved by the City of London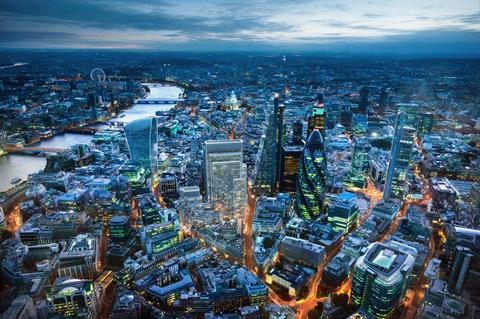 Henderson Global Investors' £391m Make-designed 'Gotham City' office scheme in the City of London has won planning.
EC Harris is cost consultant, WSP is structural engineer, Waterman is environmental consultant and DB9 is the planning consultant on the project.
The scheme has been dubbed 'Gotham City' after client Henderson said the design was inspired by American 20th century skyscraper development.
The scheme at 40 Leadenhall Street – which cascades between 7 and 34 storeys – has an estimated construction cost of £391m and could be completed by 2019.
Henderson said construction on the scheme will begin in 2016 after current occupiers vacate the site, with the build expected to take four years.
The total size of the building is 910,000 sq ft, split between 890,000 sq ft of office space and 20,000 sq ft of retail.
The building will be located at 40 Leadenhall Street in the City of London and the construction programme is expected to create 390 full-time construction jobs.
A grade II listed building at 19-21 Billiter Street, built in 1865, will be restored and integrated in the proposed scheme.