TMO 'struggled with design issues' after rejecting outside help, inquiry heard
The client on the £9m Grenfell Tower refurbishment project appeared to be "struggling" to deal with all the design issues that cropped up – yet had ruled out hiring specialist advice that would have cost around £30,000, the inquiry has been told.
Budget was a key factor on the project, with the client trying to save £800,000.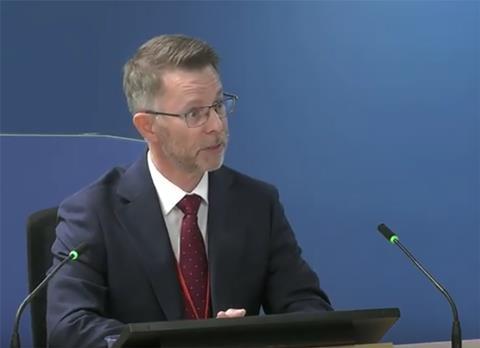 Giving evidence on Thursday, Neil Reed of consultant Artelia described being surprised by the number of inappropriate design queries he received from Claire Williams, project manager at the client, Kensington and Chelsea Tenant Management Organisation (TMO).
He was also surprised by the number of design changes still being asked for by the client.
"There appeared to be significant ongoing change which would be quite unusual in month nine of a construction project," he said. "That's going to cause some challenges and issues for the team to manage."
He explained changes in design-and-build contracts could lead to "significant cost increase so you need to get a grip on change".
Reed, who took over as the TMO's employer's agent in March 2015, about six months before the project was due to end, described the project as being "distressed" at that stage. It eventually completed in July 2016.
His predecessor as employer's agent, Philip Booth, gave evidence on Wednesday that Artelia had offered to provide the TMO with a client design adviser service but, after six months, this was rejected. The TMO decided to take responsibility for that function in-house.
> Full day by day Grenfell Inquiry coverage
Booth was asked by inquiry QC Kate Grange: "Did they expressly say that to you, 'We don't want to incur the additional fees'?" Booth replied: "Well, yes, they were very much about, do we need this role, you know, it's 30 grand or whatever it was."
Booth said he had not been concerned by the decision because he knew the TMO was a large organisation with experienced staff.
Reed was also happy for the TMO to perform the role but a significant portion of his evidence focused on how he fielded repeated queries about the design from Claire Williams. He described pushing back at "knee-jerk" requests for help and the "scope creep" of being asked to get involved in discussions about design. The main contractor had responsibility for design so he tended to direct her queries to Rydon.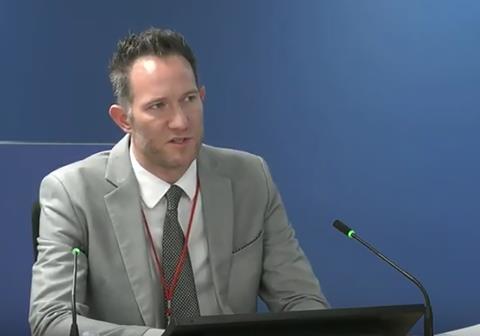 Reed said: "It just surprised me that it kept happening and on occasion I think I probably got quite frustrated with it… it shouldn't be happening." In one email to Williams he apologised for being "terse".
Grange asked if he got the impression Williams was "struggling to deal with design issues cropping up on the project and needed to reach out to you for help". Reed replied: "Yes I can see that. Yes, possibly."
He did not agree the TMO was "trying it on" but, asked if it was normal to have this volume of design queries on a project of this size and stage, he said: "No."
Grange asked if the kind of queries the TMO raised with him were things a client design adviser could have assisted with, to which he said: "Yes."
Despite his frustrations, Reed said he had not had any concerns that safety issues were being overlooked by the TMO.
The inquiry into the 2017 fire that claimed 72 lives continues.