Public spending watchdog raises concerns over back-loading of affordable housing programme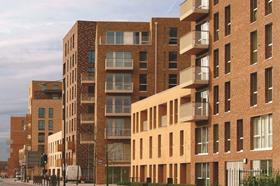 Nearly half of the 80,000 homes to be built through the government's affordable housing programme are not set to be built until 2015, a report by the public spending watchdog has said.
In a report on the £1.8bn Affordable Homes Programme, the National Audit Office said while the programme had been successfully launched, some key risks remained, including the fact that nearly half the planned 80,000 homes were not expected to be built until 2014-15 - the programme's final year.
It said any "slippage" would put at risk the programme's achievement of the planned 80,000 homes.
Under the affordable housing model, providers will be able to charge rents at up to 80% of market rates. However, the NAO report said that some providers in London have concerns that they may not be able to charge rents at the levels they originally agreed, as some local authorities were questioning whether charging rents at up to 65% of the market rate - which the NAO said was the average level across London - under the programme was affordable.
"The Greater London Authority is aware of this issue and is in discussion with providers and local authorities over it," the NAO said.
The report also warned that around a fifth of the contracts let under the programme still remained to be signed, with many councils stalling while they await confirmation on their borrowing capacity after the government made changes to the local authority housing finance system.
Amyas Morse, head of the National Audit Office, said today: "The Affordable Homes Programme has made a good start, with providers committing themselves to building some 24,000 more homes than originally expected.
"There are key risks, however, including the fact that more than half of the homes are planned for the final year, with no room for slippage. The final judgment on the success of the programme will depend on how well these risks can be managed between now and 2015."