Developers set up joint venture to undertake the regeneration of Croydon town centre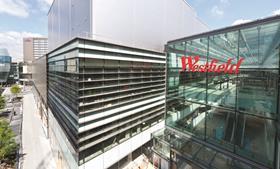 Developers Hammerson and Westfield have agreed a deal to undertake a £1bn regeneration of Croydon Town Centre.
Under the deal the joint venture between the two partners will combine the two main shopping centres in Croydon, the Whitgift Centre and Centrale into a 200,000m2 mixed use scheme.
The scheme will include retail, leisure, residential with the potential for hotels and offices.
Frank Lowy, chair of Westfield, said: "The delivery of a major retail regeneration scheme will re-establish Croydon as South London's premier shopping district and will be a catalyst to further investment and development in the Croydon borough."
Also, under the deal Westfield has acquired a 50% interest in the £115m Centrale shopping centre and the new joint venture will 25% interest in the Whitgift Centre.