New revolving credit facility reduces cashpot by £90m but slashes interest rate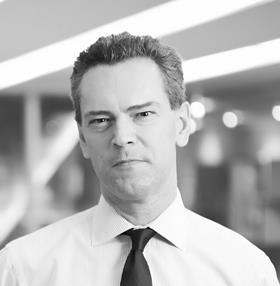 Developer Hammerson has signed a new five-year revolving credit facility (RCF) that reduces the pool of funding it can access from £505m to £415m but almost halves its interest payments.

In a statement to the London Stock Exchange, the company said the new five-year facility with a syndicate of nine banks would offer debt at an initial margin of 80 basis points and replace a previous facility due to expire in April 2016 that carried an initial 150 basis point margin.

Chief financial officer Timon Drakesmith, pictured, said the new transaction represented a milestone for the business' efforts to reduce its cost of debt.

"Credit markets are strong and we appreciate the support of our bank group in arranging this attractive loan facility," he said.

"We have structured the refinancing to achieve a blend of optimal liquidity, lower running cost and longer maturity."

The new five-year RCF is extendable to seven years with the agreement of each of the syndicate's banks.

Hammerson said it now had total committed financing of approximately £2.8bn available.