Homes and Communities Agency director says quango will take lead role in disposing of surplus government land for development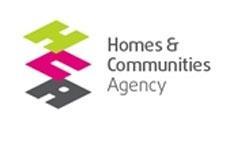 The Homes and Communities Agency has confirmed that it is set to be handed the lead role in disposing the surplus land held by Whitehall departments as part of a drive by the government to make more public land available for development.
Speaking yesterday at the Public Property Summit, held by Building's sister magazine Property Week, Colin Molton, HCA regional director, confirmed reports this week that the HCA would be handed the lead role in disposing of surplus land held by Whitehall departments.
He said more details would be announced by the chancellor George Osborne in next week's autumn statement.
It is understood the move will see Whitehall departments ceding control of their surplus land to the HCA in a bid to speed up the process of disposing of government land to free up development sites for residential and commercial schemes.
Molton said the move would be aimed at boosting the pipeline of land for large housing schemes of over 4,000 homes, but also small bespoke sites of less than 500 homes.
But he said it land would not just be for housing but also economic development scheme, including commercial developments and regeneration projects.
He said under the current system of land disposals, Whitehall departments were timing land sales to balance their budgets, meaning the process was slower than ministers had hoped.
He said the detail of the exact powers the HCA would take on would be set it by the chancellor.
Speaking at the same event, Judith Armitt, director London strategy at the Government Property Unit (GPU), said the move would not impact on the work of the GPU, as it would only apply to surplus land, and not property.