Northern contractor and developer reports recovery amid rising construction tender prices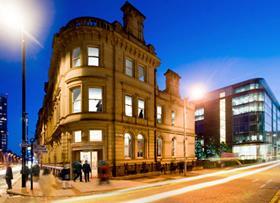 Sheffield-based contractor and developer Henry Boot has reported strong annual results showing pre-tax profit up by 37% to 18.4m on revenue of £154m.
The firm said that following investment in the last two years, it now had an "unprecedented" number of development opportunities to work on over the next few years.
Revenue increased by 37% in the calendar year 2013, as it hit targets for its construction division, which made an operating profit of £8.2m on turnover of £78.5m. In a statement the firm said that it was now starting to see increases in activity, and a "small increase in general tender price levels."
It added that its plant hire division had seen turnover increase 13% in the recovering market.
Henry Boot invested £9.1m in new land and development opportunities in 2013.
Chairman John Brown said: "The new financial year has started well and house builders reporting so far in 2014 are painting an encouraging picture of increasing activity, good land availability and slowly rising prices. Add to that a stronger market for new property development and improving construction and plant activity levels and, provided that these trends continue, we remain confident that we can perform well in 2014 and beyond."