High-rise specialist sees turnover hit record figure
Hertfordshire contractor HG Construction said turnover hit a record last year with the firm adding that it has paid back all of the money it claimed under the government's covid-19 furlough scheme.
The company, which specialises in residential high-rise and student accommodation work for clients including Argent Related and Clarion, saw income in 2021 jump 21% to £243m with pre-tax profit up by half to £25m.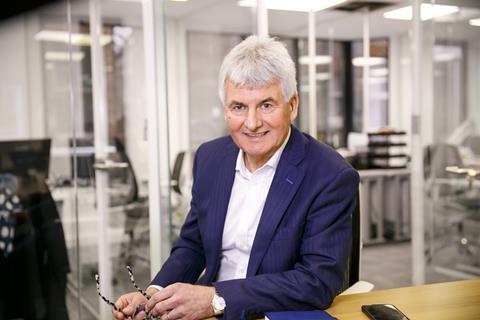 Set up in 1990, the firm said it was rejigging its management team this summer with founder and chief executive Chris Benham, who turns 65 in December this year, becoming executive chairman.
Adam Quinn, son of co-founder Kevin Quinn, who turns 65 next month and who leads the firm's in-house civils arm, will become chief executive at the beginning of July.
HG, whose head office is in Hitchin, said it paid back the £79,000 it claimed from the government's Coronavirus Jobs Retention Scheme last October after furloughing staff for three months at the height of the first wave of the pandemic in spring 2020.
In its accounts filed at Companies House, the firm said it would pay out £17.8m in dividends to its seven directors, up from the £1.7m handed out in 2020.
HG, which has a London office in Gray's Inn Road and employs 300 staff, added the amount of cash it had at the end of last year was up from £40.6m to £47.8m.
The firm's heartland has traditionally been London and the South-east but it recently won a 32-storey student accommodation scheme in Leeds for Scape.