Judge to be asked to roll separate blacklisting court cases into one 'super case'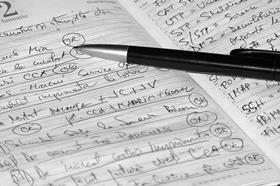 A High Court judge will today be asked to roll a handful of separate legal cases concerning blacklisting in the construction industry into one single 'super case'.
The move is aimed at enabling hundreds of individuals affected by blacklisting to seek compensation through the courts from the contractors who engaged in the practice.
Hugh Tomlinson QC of Matrix Chambers - acting on behalf of the original blacklisting claim brought on behalf of 79 workers by solicitor Guney Clark & Ryan - will be joined at a hearing in the Royal Courts of Justice today by barristers acting for three other newer claims of a similar nature brought by three separate trade unions - the GMB union, Ucatt and Unite - on behalf of their members who allege they were blacklisted.
All four are compensation claims made against major contractors which employed the services of blacklisting firm the Consulting Association (TCA) until it was raided and closed down in 2009.
Tomlinson - famous for his privacy work on behalf of celebrities and for co-founding the Hacked Off phone hacking campaign - has made an application for a group litigation order (GLO) which would permit the four cases to be managed collectively.
Contractor Sir Robert McAlpine has named 34 other construction firms as co-defendants to the action, including nine major contractors: Balfour Beatty; Bam; Carillion; Costain; Laing O'Rourke; Kier; Skanska; Vinci; and Amec.
The claimants accuse the firms of unlawful conspiracy, defamation, human rights violations and breaches of the Data Protection Act.
There are currently just over 100 claimants in the High Court but if the GLO is granted, unions say hundreds could be added immediately.
Eight of the main contractors facing the court action last week launched a new compensation scheme for workers affected by blacklisting, which was criticised by unions for being launched without their backing.
The Scottish Affairs Select Committee, which has been investigating blacklisting in the construction industry, has previously said the compensation scheme should not be launched unilaterally.
The committee will next week hear evidence from unions and contractors about the compensation scheme.