Most of £50m turnover firm's 140 staff have been laid off
Missing payments on several jobs and claims from clients on historic jobs sent Astins under, the contractor's administrators have confirmed.
Andrew Duncan and Andy John of Leonard Curtis Business Rescue & Recovery have been appointed joint administrators of the Crawley-based drylining and specialist fit-out contractor.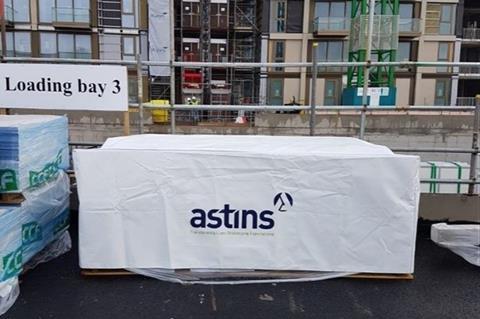 The firm, which collapsed on Monday, had been in business for 24 years and posted a turnover of £50m in its last set of results.
Duncan, a director at Leonard Curtis, said: "The company has suffered recently as a result of a number of substantial bad debts and claims received from clients in respect of historic contracts, which have made it impossible for the business to continue to trade."
Astins employed around 140 people and worked with more than 600 self-employed subcontractors, with the administrators confirming most of the employees had been made redundant.
A small number of staff have been retained to assist the joint administrators for a short period.
While the industry has rallied around those looking for a new job, with dozens of businesses offering positions, the firm's managing director and co-founder Dominic Tutt has said there are concerns about finding new roles for certain skills.
In a LinkedIn post Tutt said: "I'm aware that the project managers, quantity surveyors and estimators are in demand, which is great and thoroughly deserved.
"Slight concern over support roles, admin, quest and access to Astins' graduates. We will be in touch with each and every one of you in next day. Leave no-one behind."
The administrators said they were focused on ensuring Astins' employees receive claim entitlements from the redundancy payments service.