David Cameron expected to sign multi-billion pound funding deal during state visit of Chinese premier this week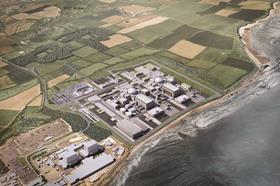 David Cameron is on the verge of signing a historic nuclear deal with the Chinese to help pay for billions of pounds of UK infrastructure.
Under the deal - agreed in principle during Chancellor George Osborne's trade mission to China last month - China is expected to commit funding to three new-build nuclear power plants at Hinkley in Somerset, Sizewell in Suffolk, and Bradwell in Essex.
The prime minister is expected to ink the funding deal this week, according to the Sunday Times, during a state visit to the UK by Chinese president Li Keqiang.
China will help fund EDF's Hinkley and Sizewell plants in exchange for a controlling stake in the planned nuclear plant in Bradwell, Essex.