Firm enters liquidation after mounting debts and problem jobs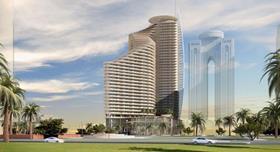 Architect Sidell Gibson has gone into liquidation owing £2.5m to creditors.
Some of this sum is expected to be recovered through sale of the firm's assets.
Its biggest creditor was Lloyds Bank to whom it owed £600,000.
Last week, creditors voted to appoint John Ariel and Matthew Wild from accountants Baker Tilly, as liquidators of the firm.
A spokesperson for Baker Tilly confirmed that it had received several expressions of interest in the stricken architect. He said the firm was "happy to hear from any interested parties".
The firm, which had been open for 40 years, ceased trading earlier this month under mounting debts.
Ron Sidell, founder of the firm, said the decision was prompted by "declining revenues" and the "postponement of two major pipeline projects".
All staff have been paid in full, including redundancy settlements.