Expanded practice targets sports-driven entertainment and recreation schemes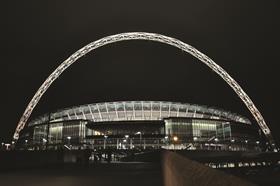 US Architect HOK has announced the completion of its purchase of sports and leisure specialist 360 Architecture.
The acquisition of Kansas City-based 360 forms the basis of HOK's new 'Sports + Recreation + Entertainment' practice, complementing its work in aviation, transport, cultural, residential and other sectors.
HOK founded a sport practice in 1983, but span it off in 2008. It said the new Sports + Recreation + Entertainment division would design mixed-use entertainment districts anchored by sporting venues that promoted "urban revitalization".
HOK chairman and chief executive officer Patrick MacLeamy said 360 had been bought because they were "the world's most innovative designers of stadiums, ballparks, arenas, recreation and wellness centers, and mixed-use entertainment districts".
"This partnership also enables us to provide design services to all types of clients through new HOK offices in Kansas City and Columbus. It's a transformative acquisition that will bring significant benefits to our clients and people," he said.
HOK announced its plans to buy 360 in August last year.
Among a list of projects HOK has worked on are London's Wembley Stadium (above), and the BBC's New Broadcasting House.