Agency is working with other public sector groups to push on with scheme
Homes England has set up a team to lead the development of the Oxford-Cambridge arc, according to its executive director of land.
Speaking at Building Live last week, Stephen Kinsella (pictured) said the housing authority had set up a dedicated team to spearhead the ambitious project.
He said: "We have a dedicated team working on Ox-Cam in the agency. In partnership with the IPA [Infrastructure and Projects Authority], CLG [ministry of housing, communities and local government] and local authorities we are looking at the opportunities for growth.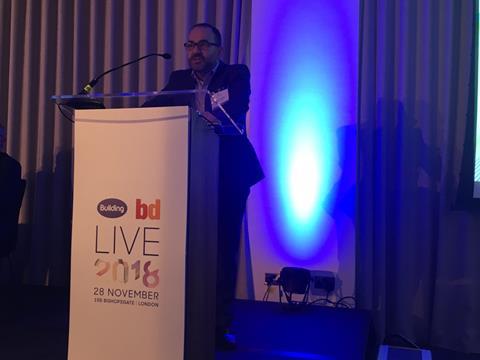 "There are obviously lots of conversations about where that growth might be and there is of course the question of the east-west link to still be established? We are working together closely."
Kinsella, who joined the agency in 2017, said the biggest challenge to the scheme was joining up road, rail and utilities infrastructure with housing growth when all the agencies had their own aims.
Up to a million new homes could be built along the Oxford, Milton Keynes, Northampton and Cambridge arc, while the proposed new expressway would also shorten journey times across the region from east to west.
In November National Infrastructure Commission chairman Sir John Armitt told the government it needed to champion the arc which it said it was backing in the budget.
Kinsella also revealed Homes England was running pilot sites in Birmingham, Hemel Hempstead, Cambridge, Milton Keynes and Warrington to stimulate the uptake of modern methods of construction in the housing sector.
Kinsella said: "There is a cost for innovation so something has got to give. We decided to set up the contract structure that allowed for innovation and bring forward good sites in good locations that allows for innovation."