Client behind two proposed nuclear power plants announces another senior appointment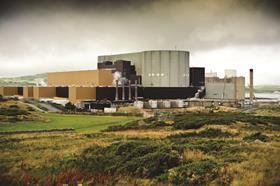 Horizon Nuclear Power has appointed David Stearns as business development director for its planned power plants in Oldbury, South Gloucestershire and Anglesey, Wales.
Initial site work for the plant in Wylfa is set to begin this year with construction expected to start in 2019/2020.
Stearns joins Horizon from Portland Advisors, where he was senior advisor for energy and nuclear power, and has 20 years' experience project financing energy infrastructure including nuclear new builds.
Reporting directly to the chief operating officer, Alan Raymant, he will be responsible for negotiating key commercial agreements, including Contracts for Difference, Funded Decommissioning Programmes and the financing arrangements, such as Treasury-backed infrastructure UK Guarantees.
Stearns said on his appointment: "This is a great move for me and a new challenge - having worked on nuclear and energy projects for many years now it's fantastic to be joining a company at the forefront of delivering new nuclear in the UK.
"The team at Horizon is strong and I'm excited about leading them in the successful delivery of Horizon's strategy and the UK's new nuclear programme."
Raymant said Stearns "brings a wealth of knowledge and experience that further strengthens our team and allows us to accelerate the implementation of our strategy and our flagship project at Wylfa Newydd.
"He has an excellent track record in energy finance and brings an additional set of mission-critical strengths to an already formidable leadership team here at Horizon."
Horizon has made a raft of new hires recently, appointing Greg Evans as operations director for the proposed plant in Anglesey and recruiting three directors to its executive management team in May.