Office for Nuclear Regulation says it can shave six months from timetable for assessing design of reactor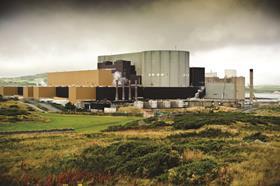 Hitachi's planned nuclear power station at Wylfa has received a boost after the nuclear regulator said it would be able to speed up its process for assessing the reactor design.
The Office for Nuclear Regulation said it would conduct the assessment of the safety of Hitachi's planned nuclear power reactor at Wylfa six months faster than it assessed EDF's Hinkley Point C reactor.
All new nuclear reactors must pass a safety check by the ONR, known as the Generic Design Assessment (GDA).
EDF and Areva's EPR reactor, due to be built at both Hinkley and Sizewell, was the first to go through this assessment process.
In a regular update the government agency said it had learned from the GDA assessment of French giants reactor and would speed-up the process for Hitachi, which bought the Horizon nuclear power project last year.
The ONR said it would tackle a number of the complex technical issues, which arose when assessing the EPR design, earlier on in the assessment process to ensure it kept to a shorter timescale.
It said: "We are estimating that [Hitachi's nuclear reactor] the UK ABWR GDA could be complete in four years from the start of our assessment (ie, by the end of 2017).
"This timescale is of course subject to the timely delivery of high quality submissions from Hitachi-GE.
"For comparison, our planned assessment of the UK EPR [GDA assessment] took four and a half years."
However, it warned that it would still need to go through the process of resolving any design issues with Hitachi. It took EDF and Areva a year to go through this process.