T&T, Aecom and Gardiner & Theobald among those to make cut for blue riband deal
Arcadis is among a host of firms appointed to a £45m consultants framework for the British Museum that has been delayed because of the pandemic.
The firm has been joined by Turner & Townsend, Aecom, BDP and Gardiner & Theobald to land spots on the four-year deal which will be used for the museum's plans to restore its historic estate.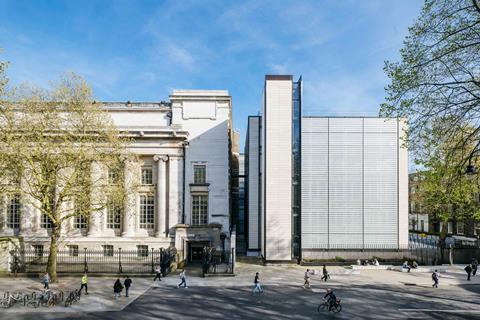 It comes as the world-famous Bloomsbury Institution gears up to revamp its current stock of buildings over the next four years.
A major building programme in the past two decades has included Rogers Stirk Harbour & Partners' £135m extension, named the World Conservation and Exhibitions Centre, that was completed by Mace seven years ago.
The framework is split into a £5.5m lot for project management services, a £3.5m lot for QS services, a £12.5m lot for M&E services, a £15.5m lot for architectural services and an £8.5m lot for structural and civil engineering.
Other suppliers include Currie & Brown, Hoare Lea, Avanti Architects and Stace.
It is understood the award of the framework, which was first put out to tender in August last year, was delayed by a review due to covid.
At the time the job was put up for grabs, the museum said it expected work to consist of strategic and technical studies or reviews, light touch refurbishments such as painting, complex M&E works such as fire systems upgrades, heavier refurbishments of new spaces and masterplan projects including new buildings.
Suppliers on the £45m framework
Lot 1, project management: Arcadis, Currie & Brown, Stace, T&T
Lot 2, quantity surveying: Aecom, Arcadis, G&T, Stace
Lot 3, m&e: Aecom, BDP, Hoare Lea, Steensen Varming
Lot 4, architectural services: Avanti, Dannat Johnson Architects, Nex Architecture, Wright & Wright
Lot 5, civil and structural engineering: Aecom, Alan Baxter, BDP, Civic Engineers