Ecobuild latest: Former Cabe director Wayne Hemingway criticises volume housebuilders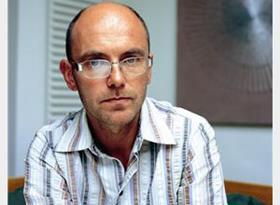 Volume housebuilders are being allowed to get away with putting up poor quality housing because no one is holding them to account, the former chair of Cabe's Building for Life panel Wayne Hemingway has said.
Hemingway took over from Terry Farrell at the group which aims to provide a national standard for well-designed homes and neighbourhoods involving a 20-point assessment.
But he said after Cabe was reduced in scale and merged with the Design Council, following the government's 'Bonfire of the Quangos' in 2011, house builders stopped taking notice.
"When they [Cabe] had a big building and money, they had to take notice. Anybody in any industry will take notice when someone is campaigning against you. Cabe was amazingly dynamic and hard hitting – that's why this government pulled the plug on it. Cabe was listened to and that stick forced housebuilding to get their act together. Cabe had a set of people who really cared."
He said the current Cabe was "punching above its weight" despite its reduced budget and predicted that it would get bigger over time. "We may get to that situation in five years' time but they can't do it without money."
Hemingway, who now runs Hemingway Design, told a BD debate on how to improve housing quality at the Ecobuild conference that housebuilders were operating a monopoly. "Until we bring competition in, house builders will keep building poor housing. The housing industry is stuck in the past. There is no competition, therefore they don't have to increase the quality."
And Hank Dittmar, the former chief executive of the Prince's Foundation for Built Environment, told the same debate: "We cannot count on the plc house builders to deliver the quality and quantity of houses we need in the country."
He said public sector land should be sold with a design code and said that smaller sites, smaller builders and smaller firms of architects would improve the quality of housing.
Source
This story first appeared on Building Design.