Latest figures from the RICS show market flattening, particularly in London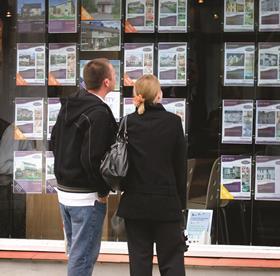 More stringent lending conditions are starting to have a dampening effect on the housing market according to the latest monthly survey of estate agents by the RICS.
It said demand for new homes in May in London fell for the first time since June 2012, and the supply of new homes nationally contracted for the fifth consecutive month.
In addition it said new buyer enquiries overall rose in May at the slowest pace since January last year, before the introduction of Help to Buy.
While surveyors still expect prices to rise in most areas, the expectations of price growth dropped from 3.9% in April to 3.6% in May – the lowest since the end of last year.
However, the RICS stopped short of predicting price falls, instead saying the figures indicated simply the moderating of boom conditions in some areas.
The change follows the introduction of tighter mortgage lending criteria by banking regulators, under the Mortgage Market Review (MMR).
Simon Rubinsohn, RICS chief economist, said: "What we are really seeing is some of the very strong upward momentum starting to come off the housing market, as a lack of supply, higher prices, more prudent lending measures and some of the talk from the Bank of England are creating a level of caution among sellers and buyers.
"In particular, we're seeing the London market level off.
"There is some evidence to suggest that the MMR has contributed to a tightening of the funding market, although it is hard to disentangle this from other factors which are now impacting on the sector and to know whether it will simply be a temporary influence as lenders adjust to the new environment."