Sadiq Khan says downturn presents opportunity for local councils to build more homes
The cross-subsidy model used by housing associations to pay for their social housing commitment is not working for London, according to the capital's mayor Sadiq Khan.
As property prices have stagnated, the ability of housing associations to fund the building of homes for affordable rent and shared ownership have run into problems.
Speaking at the Homes for Londoners conference yesterday (Tuesday), Khan said: "When you bear in mind the number of homes we need in our city and look at the past the only time we build anywhere near the level of homes we need is when councils are building as well. With the best will in the world the private sector isn't going to build more than 30,000 homes. They don't want to flood the market.
"So we have to supplement that with subsidised housing, built either by councils, housing associations or others."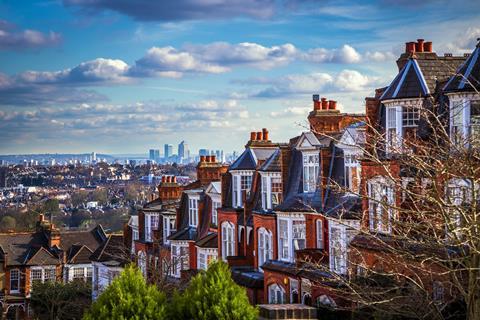 Khan said it would require grant cash and investment from central government to ramp up local authority housebuilding activity.
"We've done the homework for the government and worked out if it was to increase funding to London by £700m a year for seven years it would get us the homes we'd need."
Responding to the mayor's comments, Susan Hickey, chief financial officer at housing association Peabody, said: "We're working with the mayor, London's boroughs, and others to provide thousands of new genuinely affordable rented homes for London.
"The limits to the cross-subsidy model are well known. Whilst sales values and the ability to reinvest surpluses remain strong, government grant to complement the sector's own investment will be the most effective way of building more much needed new social rented housing.
"The stable revenues from social lettings also make Peabody and the sector an attractive proposition for investors which allows us to lever in more money to tackle London's housing challenges. This also has the additional benefit of de-risking sales activity, enabling us to deliver more in the long-term."