Mott MacDonald, Terraquest and Mouchel scoop land referencing work on the line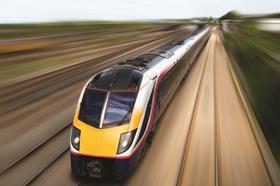 The final four professional services contracts for HS2 have been awarded to consultants Mott Macdonald, Mouchel and Terraquest.
Engineer Mott MacDonald will provide land referencing services throughout Warwickshire and Staffordshire and help with the connection to the east coast mainline for £1.1m.
Meanwhile outsourcing firm Mouchel won a £934,000 contract to provide land referencing from the Colne Valley through Buckinghamshire, Northamptonshire and Oxfordshire.
finally, business process and asset management consultant Terraquest will be paid £1.1m across two contracts for land referencing for the southern section of the line from Euston to the Clone Valley viaduct and at a number of stations including Old Oak Common and the Birmingham Interchange station.
Alison Munro, chief executive of HS2 Ltd, said: "The professional services contractors will work closely with HS2 Ltd's engineers, environment specialists and property team to carry out the essential work for the hybrid bill preparation for phase one of the route from London to the West Midlands.
"We now have a very strong team with the specialist knowledge and expertise these companies bring to the project and work is well underway."