Budget for construction of line between London and north of England rises by nearly a third to £42.6bn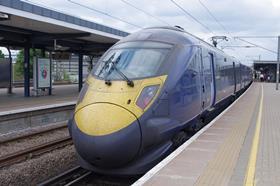 The budget for the High Speed Two rail line to the north of England has been increased by nearly £10bn.
Speaking in the House of Commons today, transport secretary Patrick McLoughlin said the budget for the scheme was now £42.6bn, up from £33bn - a rise of 29%.
The budget includes a £12.7bn contingency fund and McLoughlin said he hoped the final cost would be lower than the £42.6bn budget.
McLoughlin said: "As a responsible government, we must be prudent, which means allowing the right level of contingency."
Alison Munro, HS2 Ltd chief executive, said the cost rise provided "a clear mandate not only to deliver the infrastructure, but also to work with the towns and cities to create a true engine for growth".
"The target we have been set is consistent with our baseline three estimate produced in May and upon which Department for Transport spending review bid was made. The scope of which is the same as the current round of consultation."
She added: "My team will continue to be focused on control of costs."