Mike Lyons to be replaced by West Midlands civils lead
HS2's civils delivery director for phase one is leaving the UK's biggest infrastructure project.
Mike Lyons, who joined the high speed rail scheme from Network Rail in 2014, is set to take up a role in the private sector next month.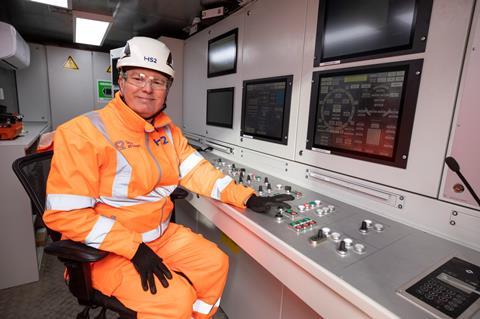 He has held several senior leadership positions in nearly a decade at HS2, including construction logistics director, programme director for the West Midlands and client director for civils.
He will be replaced by David Speight, who currently heads the integrated project team delivering main works civils across the West Midlands with the Balfour Beatty Vinci team.
Mark Thurston, chief executive of HS2 said: "I would like to thank Mike for his leadership over the last eight years and the energy and experience he has brought to my Executive team over the past 18 months.
>>See also: This one looks set to run and run: the continuing angst of HS2 and its budget of billions
"He has played a significant role in establishing our presence in Birmingham and leaves behind a fully mobilised and professional main works Civils delivery team across the four Integrated Project Teams."