Tenders due out early next year
HS2 has launched the search for a firm to provide railway systems for the £100bn project.
The procurement process is for the supply of control, command, signalling and traffic management (CCS and TM) systems for phases one, 2a and, in two cases, 2b of the project.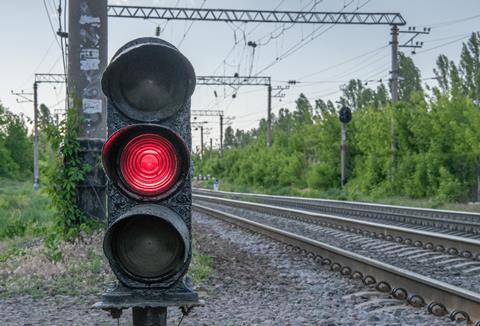 The deal, which is worth £540m, is set to run for 30 years starting in September 2022 and ending on 31 December 2052.
The successful firm will be required to design, manufacture, supply, install and supervise the systems.
They will also be responsible for inspection, safety authorisation, testing, commissioning and maintenance until handover to trial operations as well as ongoing technical support services of the CCS and TM systems for phase one, 2a and Euston station phase 2b alteration works.
Firms have until 7 July to register their interest, with invitations to tender expected to be issued in early January next year.
It comes as HS2 said supplier payment runs have been accelerated to mitigate the impacts on firms' cashflows as a result of the covid-19 pandemic.
It said it was speeding up payments to all companies directly in its supply chain, processing approved payments immediately when funds are available, rather than on the contracted payment terms.
Tier 1 contractors in the HS2 supply chain have been told to mirror this approach with their suppliers.
It follows a similar move by Network Rail who last month pledged to pay its suppliers as promptly as possible during the coronavirus crisis.
The network operator said it was committing to pay its suppliers immediately, or as close to immediately as possible, following approval of the payment ledger.