Successful bidders for civils packages on phase one will also be shortlisted for four lots on phase two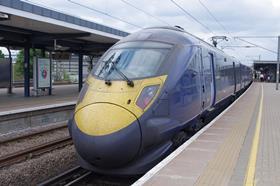 Bidders who have prequalified for the civils packages for phase one of HS2 will automatically be shortlisted for up to four lots of work on phase two, as the infrastructure client prepares to fast-track the extension of the high speed line to Crewe or Stoke.
The additional packages will be worth between £1.8bn and £3.3bn, and are part of the £11.8bn major civils tenders launched yesterday by Chancellor George Osborne.
The packages for phase one are valued between £5.4bn and £8.6bn.
Applicants have until 18 November to respond to the prequalification questionnaire (PQQ) for the seven packages for phase one, with invitations to tender (ITT) to be issued in spring next year and contracts awarded in early 2017.
Shortlisted applicants will then be invited to bid for up to four packages of work for an additional 50 miles of the high-speed line from Birmingham, where phase one ends, to either Crewe or Stoke once the route for phase two is announced.
Its part of the government's plans to speed up development of phase two of the high-speed project, with HS2 hopeful of opening the extension by 2027, just a year after the completion of phase one.
HS2 Phase One Civils Packages
S1 - 'Euston Tunnels and Approaches' (£0.6bn - £0.9bn)
S2 - 'Northolt Tunnels' (£0.9bn - £1.4bn)
C1 - 'Chiltern Tunnels and Colne Valley Viaduct' (£0.8bn - £1.3bn)
C2 - 'North Portal Chiltern Tunnels to Brackley' (£0.8bn - £1.3bn)
C3 - 'Brackley to Long Itchington Wood Green Tunnel South Portal' (£0.6bn - £0.9bn)
N1 - 'Long Itchington Wood Green Tunnel to Delta Junction / Birmingham Spur' (£0.9bn - £1.5bn)
N2 - 'Delta Junction to West Coast Main Line Tie-in' (£0.8bn - £1.3bn)