Infrastructure client plans first supply chain conference in Birmingham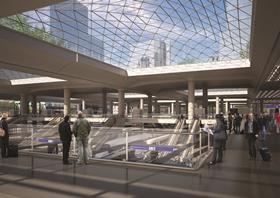 HS2 Ltd has invited suppliers to attend its first ever supply chain conference in Birmingham, to inform firms about a potential £10bn work pipeline.
The conference is the first of a series of planned events for suppliers, with Birmingham chosen as the first host city due to its central place in the HS2 network.
The invite comes in the wake of political uncertainty about the future of HS2 following the party conference season.
Beth West, HS2 Ltd commercial director, said: "HS2 is a multi-billion pound project to build Britain's new high speed rail network, the supply chain conference offers businesses the chance to prepare themselves for the opportunities which will be generated by this exciting project.
"To deliver this nationally important project on time and below budget, we need to work closely with suppliers early on, to ensure that sufficient planning is in place before the start of the formal procurement process.
"This will also benefit business, by giving them a head start to make the investments they require in recruitment, training and education to support the innovative ways of working we need to deliver HS2.
"We look forward to engaging with our supply chain, to develop a world class high speed rail industry and skills base in the UK. The Birmingham Supply Chain Conference will be the first opportunity to demonstrate how HS2 will work with industry partners".