Engineer Hurley Palmer Flatt acquires majority controlling stake in M&E firm Andrew Reid & Partners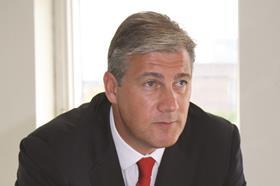 Engineer Hurley Palmer Flatt has acquired M&E firm Andrew Reid & Partners (AR&P).
Hurley Palmer Flatt (HPF) said this morning it had acquired a majority controlling share in the firm for an undisclosed sum.
Established in 1970, AR&P provides engineering expertise relating to the design and commissioning of mechanical and electrical building services works.
The firm employs 30 staff and has an annual turnover in excess of £4m.
AR&P works across the UK, as well as across central and northern Europe and Russia. Recent projects included 5 Broadgate for UBS; Sea Containers House for Deerbrook; and Riverbank House for Pace Investments.
Following the acquisition, AR&P will become a subsidiary of HPF Group, but will retain its name and continue to operate as an independent consultancy.
HPF Group Chairman Paul Flatt will chair the board of AR&P.
Flatt said: "Our investment in what is recognised as one of the leading commissioning management businesses is another step forward to allow our clients to independently commission and design buildings".
The announcement comes after the company reported its results for the six months to 31 March 2014, including a pre-tax loss of over £500,000.
The firm's profit before tax, depreciation, amortization, restructuring costs, goodwill write downs, and interest was £849,000.
HPF reported revenue of £29.5m in the 18 months to 30 September 2013 and £26m in the year to 31 March 2011.