Housing association has appointed a development director for London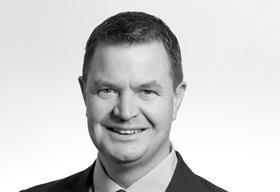 Housing association the Hyde Group has appointed Mike Johnson as development director for London.
Johnson will join Hyde in September.
Johnson said: "This is an exciting opportunity for me to help make a real impact in providing homes of all tenures for those wanting a home of their own.
"Hyde's social purpose is to provide homes for people unable to access the market unassisted and they have a clear aim to do this in a way that provides a range of homes from low cost rent to low cost home ownership. I am delighted to be able to play a part in these ambitious aims."
David Gannicott, group business development director at Hyde, said: "I am delighted to welcome Mike to the Hyde team. These are exciting times for Hyde as we launch our new Corporate Plan, which puts development at the heart of our future plans.
"London and the South East face the biggest housing challenge for 50 years and Hyde is well shaped to play a significant role in helping to meet this demand. This appointment strengthens our team of skilled people brimming with ideas and puts us in excellent shape to deliver on our commitment to build up to 1,600 homes each year for the next five years.
"We look forward to working more progressively with local authorities, developers and other partners in both the public and private sectors and Mike will play a key role in helping us to achieve these aims".