Brick manufacturer says bad weather and production issues to blame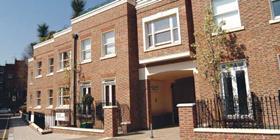 Brick manufacturer Ibstock has warned that its profits will be lower this year after facing production problems at its UK factories and delays due to bad winter weather.
The firm said it will now bolster maintenance activity over the next year so that its factories will be able to operate at higher rates.
Chief executive Joe Hudson said: "While the resulting additional maintenance shutdowns and extra spending on plant maintenance and refurbishment will have a short-term impact on our financial performance, we firmly believe that it is the right thing to do."
In a trading update yesterday, the firm said brick output fell from its expected levels, particularly in the last month.
Earnings before interest, taxes, depreciation and amortisation this year have slipped to between £121m and £125m compared to previous forecasts of £130m to £134m, it said.
The firm is due to announce its half year results on 9 August.