The world's biggest sandcastle is built on Virginai Key Beach, Miami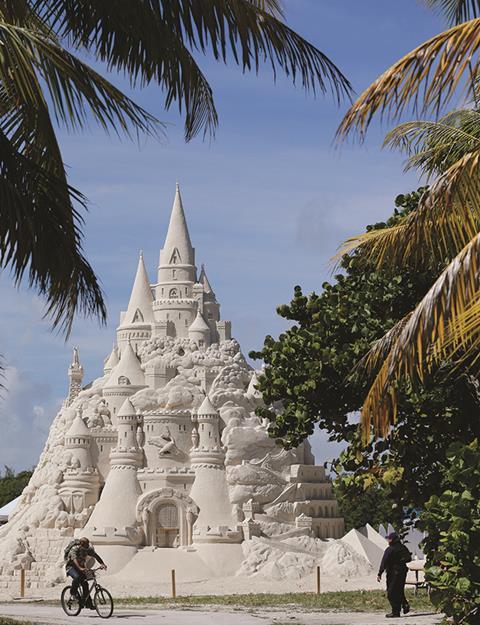 The world's tallest recorded sandcastle was reportedly confirmed on Monday by a representative from Guinness World Records.
The castle, which measured 45ft 10.25 inches tall, was built on Virginia Key Beach in Miami.
The building project was carried out by 18 to 20 artists, led by sand-sculptor Ted Siebert.
It was commissioned by Turkish Airlines.