Commentators call for further transport infrastructure improvements ahead of HS2s completion in 2032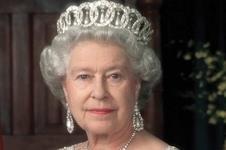 The construction sector has welcomed the announcement of legislation to enable early work on construction of HS2 as part of the Queen's speech today.
The official state opening of Parliament took place today with the Queen setting out the government's plans.
She said there would be a Hybrid Bill to enable the building of HS2; an Energy Bill to enable further investment in energy infrastructure and a Water Bill to make it easier to connect up the water network and increase drought resilience.
Nick Baveystock, director general of the Institution of Civil Engineers, said the government's plans for a Paving Bill for HS2, which allows early expenditure on design work on both phases of the scheme, would "prove a catalyst" for associated work across the rail network.
He added: "This remains an ambitious project and the political and financial commitment to its delivery must continue."
Richard Bowker, senior advisor at consultant EC Harris, said it was an "important milestone" in ensuring the project took place while causing the least disruption possible to the existing network.
Stephen Thornton, RICS' UK director of external affairs, said the government needed to do more to do more to improve transport in the Midlands and North of England before HS2 was complete.
He said: "We need investment in smaller transport projects and improving our existing networks now otherwise there will be little left of our Midland and Northern cities by the time HS2 is built. It is extremely disappointing that there was nothing in the Queen's Speech that will begin improving our country's transport networks today."
Alasdair Reisner, external affairs director at the Civil Engineering Contractors Association, said the government's continued focus on infrastructure would help "return the economy to robust growth without delay".
He added: "However, it is easier to talk about infrastructure than to build it. We need to see words in Westminster translated into projects on the ground, if the sector is to spark growth in the economy."