Upbeat Vince Clancy says return to normality might be 'quicker than we think'
Turner & Townsend boss Vince Clancy has said the industry is weathering the current covid storm better than expected, suggesting a return to normality might be quicker than previously thought.
Clancy, who has been with the business since 1989, said the level of uncertainty caused by the pandemic was greater than the 2008/09 financial crash but the economic impact had not been as great as he first feared.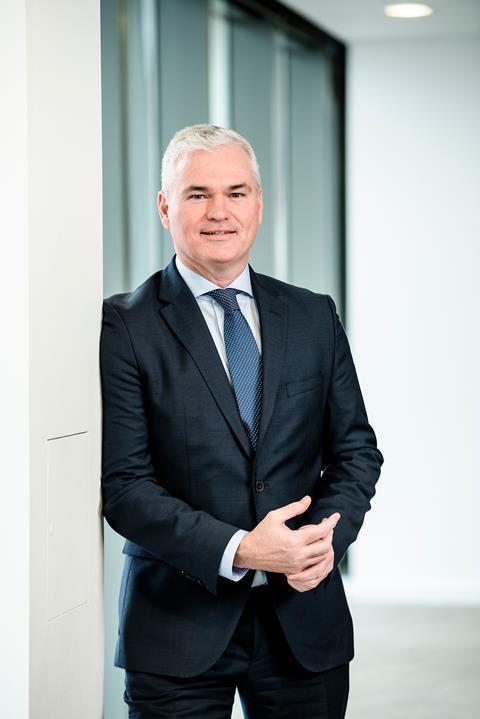 "None of us have been through a pandemic before and the severity with which it's hit retail, hospitality and aviation, we've never seen before," he told Building.
> In Business: T&T's Vince Clancy on why the global picture gives him confidence
"But the economic impact has been a lot less than I thought at the time [of the first lockdown last March] and the industry has been more resilient than I expected. The level of uncertainty has been greater [than the financial crash] but the impact less."
He said some overseas markets, notably New Zealand and Australia, were back to near normal levels.
"The vaccine is a major part of the solution, when we can mix again and we can reopen. It does feel like normality in New Zealand and Australia which gives us confidence that once we get [covid] under control, normality will resume and quicker than we think. There will be a lot of pent-up demand."
He said the decision by governments across the world, including here in the UK, to push ahead with zero carbon plans and reinvent their major cities as well as making the industry more clean and modern meant firms would see fundamental changes in the coming years.
"I do believe we're going into a golden era, a once in a lifetime opportunity. There's zero carbon and we need to make construction cleaner, more diverse and more productive through MMC and embracing digital. All this will herald a new dawn."
T&T's workloads in data and tech as well as life sciences have held up during the pandemic but the firm has seen its workloads in aviation collapse by 60% with Clancy predicting any return of sorts in the sector is 18 months away.
But he said he had been encouraged by the UK government's decision to prioritise infrastructure projects while he also heaped praise on the wider industry for working out how to continue working in the teeth of the pandemic.
"Industry collaboration has been really good and everyone has pulled together," Clancy, who sits on the council of the Construction Leadership Council, added.
In its last set of results the firm, which employs around 6,800 people across 111 offices working in 45 countries, saw global revenue jump 16% to £744m in the year to April 2020 with operating profit up 29% to £88m.
The UK is the firm's biggest single market with around 3,000 staff and 40% of last year's global turnover. It has 16 offices, four less than the 20 in the US where it employs 1,150 staff.