UKCG and CECA react positively to UK growth review, which includes aviation proposals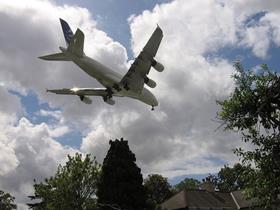 Industry leaders have welcomed the former deputy prime minister Lord Heseltine's review of the UK's economic growth strategy.
In the review, published today, Lord Heseltine urged the government to decide on whether to build new airport runways around London within a year, rather than waiting for the Davies Commission review it commissioned and that will report after the 2015 general election.
His report also proposes –
The creation of a £50bn pot of public money current spread across Whitehall so that it can be bidded for by "city states" and regions"
Proposals for each department to have a chief procurement officer to lead major projects and improve the skills of procurement teams.
Allocate growth funds through the new Local Enterprise Partnerships (LEPs) that are being established in England.
Make it easier for businesses to negotiate the immigration system to hire foreign graduates, especially engineers
Turn down foreign takeovers of UK companies if they fail to support Britain's industrial priorities.
UKCG Director Stephen Ratcliffe said: "We welcome the Heseltine review, especially the recognition of the need for a long term plan for growth and infrastructure investment.
Plans for a National Growth Strategy could provide that long term framework, particularly if it includes the decisions on airport capacity and energy policy Heseltine calls for.
Facilitating more investment from pension funds in the operational phases of major infrastructure projects will also support future development.
Proposals for each department to have a Chief Procurement Officer to lead major projects and improve the skills of procurement teams are welcome. Lord Heseltine rightly recognises the need for government procurement teams to have more commercial knowledge. However there is a concern that devolving more decision making to LEPs could challenge local procurement teams, who will also need support to ensure they have the right skills".
CECA director of external affairs Alasdair Reisner said: "We are strongly supportive of efforts to drive a greater focus on growth on a local level. This would match the government's excellent work to push forward with nationally important infrastructure and the growth it will create.
"CECA has been working with government and others in recent months to try to unlock projects at a local level around the country. Heseltine's recommendations seem to support this work, fostering an environment where local communities will be better able to deliver the priorities for their area.
Kate Henderson, Town and Country Planning Association (TCPA) chief executive, said: "By welcoming the report the TCPA is clear that Government needs to go much further in creating new national and regionally-based institutions to deal with economic and environmental change – with democratic accountability at their heart"
"Giving more power to Local Enterprise Partnerships (LEPs) might result in better conditions for economic development, but LEPs are unaccountable bodies and giving them more power risks undermining public legitimacy."