Building is told Adonis-led body's remit won't cover housing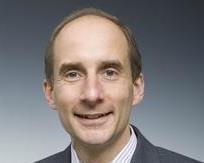 The remit of the newly-launched National Infrastructure Commission won't include housing, the independent body has told Building.
The body, launched by Chancellor George Osborne at the Conservative party conference yesterday and chaired by former Labour peer Andrew Adonis (pictured), will give independent advice to governments on new infrastructure projects.
But a spokesperson for the National Infrastructure Commission (NIC) confirmed today it "won't cover housing", although it "will consider the potential impacts of infrastructure decisions on housing supply."
The news is likely to disappoint many in the construction industry. A number of industry trade bodies - including the RIBA and the British Property Federation (BPF) - this week called for housing to be incorporated into the NIC's remit.
Melanie Leech, chief executive of the BPF, said yesterday: "In order to create places where people will live as well as work, we would hope to see discussion as to whether large-scale housing schemes could be considered within significant infrastructure projects.
"This would enable the development industry to deliver a large number of homes, quickly."
While a spokesperson for RIBA said on the launch of the NIC: "The government must place housing at the heart of their infrastructure plans if they are to deliver their commitment to tackle the housing crisis."
In a statement announcing its creation, the NIC said it will examine the "evidence across all key sectors of economic infrastructure – including energy, roads, rail transport, ports and airports, water supply, waste, flood defences, digital and broadband."