Joint venture will build facility in East Lothian, Scotland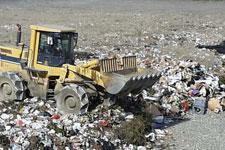 An Interserve joint venture has landed a £177m energy recovery facility scheme for Viridor in East Lothian, Scotland.
Interserve's joint venture partner is Babcock & Wilcox Vølund A/S.
The site will generate 30MW of energy to the grid, equivalent of 39 wind turbines, which is enough to power 39,000 homes. The plant will also offer up to 10MW of heat for local use.
The 36 month build programme is due to complete in December 2017.
Ian Renhard, managing director of Interserve Construction, said: "We are pleased that our continued work with our partners Babcock & Wilcox Vølund A/S and Viridor on another Energy Recovery Facility will not only assist UK environmental targets, but also support the local economy and local employment in Dunbar."