Engineering giant Babcock reports 43% rise in pre-tax profit with revenue up 20% to £4bn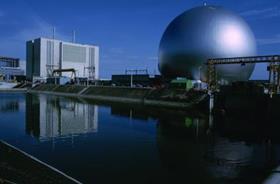 Global engineering giant Babcock has posted a 43% jump in pre-tax profit to £313m for the year to 31 March 2015, with revenue up 20% to £4bn, up from £3.3bn.
Babcock said its support services division was behind much of its revenue growth, with its subsidiary Cavendish Nuclear reporting a 23% increase in revenue.
The rise, the group said, was mostly as a result of Cavendish Nuclear winning the £4.2bn, 14-year Magnox civil nuclear decommissioning contract in September 2014.
Babcock's marine and technology division also achieved strong growth, with both operating profit and revenue up 13%, while its defence security division posted a 9% increase in operating profit, despite revenue dropping 4%.
Babcock also increased its order book to £20bn, up from £11.5bn the previous year.
However, the group's results were hit by movements in currency. The ongoing weakness of the Rand saw operating profit for Babcock's South Africa business fall from 15% in local currency to just 3% when converted into sterling. The strength against the euro also had an impact on the group's European businesses.
Babcock's acquired company Avincis (renamed Mission Critical Services) posted a 22% increase in revenue, in line with expectations at the time of acquisition.