Job was originally due to complete last autumn
Interserve has been kicked off a job refurbishing a Grade II listed hotel in central London.
The job, which involves revamping the Lancaster Gate Hapimag Hotel (pictured), was being carried out by Interserve's fit-out business Paragon. It is understood to have a project value of £5.5m.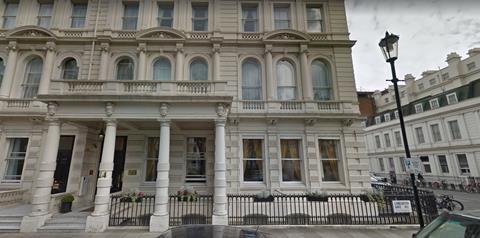 Work originally started on the scheme in June 2017 with an expected re-opening in autumn 2018 – but the job has still not been completed.
An Interserve spokesperson confirmed its contract has been terminated.
Hapimag declined to comment but in its most recent post about the project on its website, the Swiss holiday firm said: "At present time, no date for the reopening of the Hapimag Resort London can be announced."
It added: "There are discrepancies with the general contractor regarding the construction. We will continue to do everything in our power to advance this major project."
Interserve is also facing problems on another hotel project, a Premier Inn in Soho's Berwick Street which is running 18 months late.