Fall in international revenue sees construction arm's turnover dip to £939m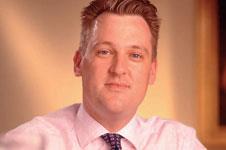 Interserve's construction arm has reported an 18% fall in profit as its margins were squeezed to 2% last year.
Reporting its full results for the year to 31 December 2012, the firm said its construction arm reported revenue of £939m, down from £955m the year before.
This was driven by a fall in international revenue from £224m to £202m, although UK revenue rose slightly from £731m to £737m.
The firm's construction arm reported an operating margin of 2% in the UK, down from 2.5% the previous year, delivering an operating profit of £14.6m - down from £18m in 2011.
Operating profit in its international construction business also fell, down from £16.6m the previous year to £14.3m, with its operating margin falling from 8.4% to 6.5%.
The Interserve group reported a rise in revenue of 6% to £2bn in 2012 from £1.8bn in 2011.
Interserve reported a pre-tax profit of £183m in the year to 31 December 2012, up from £67m in 2011. But this was bolstered by the sale of £174m of interests in PFI contracts.
Speaking to Building, Adrian Ringrose, Interserve chief executive, said the sale of it PFI contracts and undrawn banking facilities of around £200m put it in a good position to target acquisitions for expansion.
He said that most of this would be directed at improving the firm's public services business but added: "We will grow the construction business organically but where we might want acquisitions is in the oil and gas market."
Ringrose said the firm saw the energy from waste market, where it has completed projects in Westbury and Wiltshire and recently been appointed to build a £150m facility in Glasgow, as a growth area for the business.
Though he added he expected the construction market to remain flat this year and 2013 was about the construction arm "holding its shape". "It has been about that for a while," he added.