Paul Gandy previously worked at Balfour Beatty and Carillion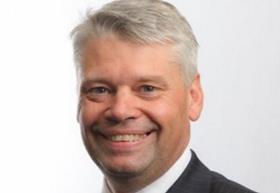 Interserve has poached a major projects director from Kier to become its new UK building boss.
Paul Gandy (pictured) will become managing director of UK construction at Interserve on 1 October, just 13 months after his predecessor took on the role.
Before joining Kier in 2016 Gandy was managing director of Balfour Beatty's London division, having previously been operations director for Elephant and Caste at Lendlease.
He has also been UK managing director at Multiplex, as well as managing director for Carillion's "direct sourcing" division.
Gandy takes over from George Franks, who was head of Interserve's international building business before the construction arms merged last year.
Gordon Kew – now co-chief operating officer at ISG – was squeezed out of the UK managing director role at the same time.
Franks will continue to head up the international business until he retires in May 2020, after 35 years at the company.
Debbie White, chief executive of Interserve, said: "[Gandy's] experience in the UK construction sector will be invaluable as we continue to position the Construction division for long-term, sustainable success through our refocused strategy, which targets the core areas where we have a market leading customer proposition."
Since Interserve was taken over by investors in March, it has predominantly been winning public sector jobs – particularly across the education and health sectors.