Firm also reports benefits from efficiency drive and PFI sales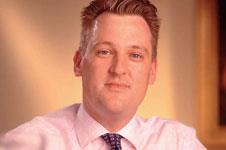 Interserve has landed more than £500m of orders since July, the firm said in a trading statement.
Chief executive Adrian Ringrose said the firm had also benefitted from early actions taken to to enhance cost-efficiencies and £124.5m cash received from the sale of PFI investments
The contract haul includes contracts with NHS, Viridor, Scottish Power Networks, Ministry of Justice, Department for Education, University of Oxford, English Heritage, Northern Powergrid, Malmaison Hotels and the West Yorkshire Police Authority.
Overseas work was won with Arabian Industries, Hyundai Engineering, Etihad Airways, and UAE Roads and Transport Authority.
Ringrose said: "The business continues to progress well in mixed market conditions.
"Having unlocked material value from our balance sheet we are now well placed to make further progress in our strategic development."