Scheme axed by government in 2015 to be relaunched using 'best installers in the market'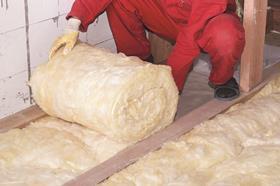 The government's failed Green Deal scheme is set to be resurrected under the ownership of private sector investors.
Green investors Greenstone Finance and Aurium Capital Markets have bought the Green Deal Finance Company (GDFC) and its loan book from the public sector for £40m.
And they intend to relaunch the energy efficiency scheme - axed by the government in 2015 due to a lack of demand and low take-up - as they still see "exciting" potential.
Under the Green Deal consumers were offered free or low cost green home improvements, which would be paid off through their energy bills.
Speaking to Building shortly after the acquisition of GDFC, one of the investors said the new owners are looking to get former Green Deal installers back on board.
Kilian Pender, founder of Greenstone Finance and the new CEO of GDFC, said: "Green Deal is a great idea. As a financial proposition, it is really exciting.
"Over time we want to become one of the trusted brands in the energy space in the UK … so we want to partner with some of the best installers in the market.
"We spoke to a number of original Green Deal providers who seem very eager to get back. They really want this to happen."
Carillion was one of the biggest contractors involved in the Green Deal, and signed what was initially meant to be a £1.6bn deal to provide energy efficiency installations in Birmingham.
When asked if the likes of Carillion could be involved in the new scheme, Pender said the new Green Deal owners "won't be signing up all Green Deal providers" but will look to recruit "the best installers in the market" and in particular "large organisations" in the early stages of the new scheme.
He added that all contractors that sign up will be given training to help them sell Green Deal services, and said: "We will give them training around the sale of the financial product, so they know what they are selling and what the customer is buying."
Pender also revealed the Green Deal brand will be retained initially but that the scheme will eventually be rebranded.
Green Deal finance loans are set to reopen by the end of March, and Pender said interest rates for the loans will remain where they were previously at around 8-10%.
A rival scheme in the form of Energiesprong – the Dutch version of the Green Deal - has popped up since the Green Deal collapsed, but has been slow to take off in the UK.
The revived Green Deal is expected to compete with Energiesprong in the energy efficiency market.