Planned merger expected to complete in first half of next year after EU approval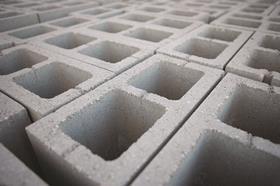 The European Commission has cleared a merger between cement giants Lafarge and Holcim, to create the world's biggest company in the cement, concrete and aggregates markets.
Following discussions with the Commission, Holcim and Lafarge have now finalised the list of assets they are selling off in Europe.
These include Lafarge Tarmac, except for its Cauldon plant and certain associated assets.
The sale is designed to pave the way for its proposed mega-merger with Holcim.
The sale of Lafarge Tarmac will only proceed if the Lafarge and Holcim merger proceeds.
The planned merger is expected to complete during the first half of 2015, with the aim of creating the most balanced and diversified portfolio in the industry, operating in 90 countries and creating superior value for its stakeholders and customers. In addition, the deal will have to be approved by Holcim's shareholders in the second quarter of 2015.